Home
Live Counters
0,000,000
Total Page Views
000,000
Page views
this month
© 2014-2022 Simon Thomson
Over the past
7.33
years that's
382.00
weeks or
2674
nights
we have slept in Peggy the caravan and, on just 2 nights, in friends houses.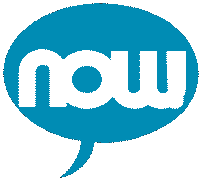 Tips, Trick and Useful Ideas
We all continually strive to do more for less, eking out this months spending money to save for a rainy day. Unless money is really short, I would suggest that today is that rainy day! Why wait until it's too late?

Below you will find a few hints, tips, misnomers and just plain genius ideas we have come up with over the past few years on the road. This list will grow a time continues
Toiletry misnomer:
No matter what people tell you, if you use your toilet for more than liquid deposits, using cheap fabric conditioner or Washing liquid in the waste tank, does NOT work! However, If you find yourself short of flush additive, the perfumed coloured flush tank liquid, you need to get yourself not only fabric conditioner, but baby bottle cleanser as well, this not only keeps the bowl slippery, to aid everything on its way, but also white and fresh. Add half the header tank of water, next add the bottle steriliser (2 squirts or teaspoons), then two measures of fabric conditioner, finally mix them all up with the remainder of the water to fill your flush tank.
Money saving tip:
Shower Cap - So you are making bread or need to cover the salad bowl to stop the flies getting to it. Put away that plastic wrap and spend a pound in the supermarket for two cheap shower caps! We bought two three years ago and are still using them! We make our own bread and pizza bases, so have saved a small fortune over our time away.
Useful Idea:
Oil Spill - What do you do with your cooking oil when you are on the move?
Easy, don't throw away the empty squeezable tomato Sauce bottle or the salad cream bottle,
Peg Bag - When our daughter was younger she took up climbing for a hobby, we now use the Nylon chalk bag for storing the pegs. Not only does it look cool, but can store any number of pegs.
Flappy Straps - Fed up with flapping storm straps or unsightly ones? Spend a small amount on some hair slides from the supermarket and use them (3 for each strap, to fix the loose ends to the main strap.
Broken Crockery - I know a number of you, like us, need a pottery cup and a proper wine glass rather than a plastic one. To protect the breakables whilst travelling, stuff a cushion around them before you set off..
Booking Your Campsite:
Over the past few years and over 140 campsites, we have reserved pitches at most, 6 times. Even in the middle of summer the municipal sites in France are crying out for your business. Turn up early (midday is good) wait for the office to open and, because you are at the front of the queue, there will more than likely be a space for you. If not, you have plenty of time to drive to another site.
Light your way:
Always carry a head torch. Why? Some toilet emptying points are not lit very well. It saves on showers
©2014-2022 Simon Thomson All rights reserved
#003333;font-size:80%;color:#00cccc;">

Share