Home
Live Counters
0,000,000
Total Page Views
000,000
Page views
this month
© 2014-2022 Simon Thomson
Over the past
7.65
years that's
399.00
weeks or
2793
nights
we have slept in Peggy the caravan and, on just 2 nights, in friends houses.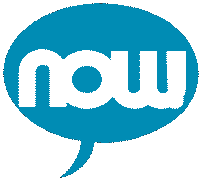 france 2012 - conclusion

(

Added 16th April 2013

)

Description:

Info: There are 1 diary entries to choose from.

View by Date

or Latest First

Diary:

Monday 27th August 2012

View the Photo Gallery


Total miles travelled: 3154


Average mpg: 33


Average speed: 36mph
The best holiday ever.
High points:

Julia: All of it, but probably Mont Dore and getting to the top of Puy de Sancy, a feeling of achievement.
Simon: The same, Puy de Sancy, for the exhilaration and Belle Vue for relaxation.
We have never been on a holiday like this before. Every campsite has been wonderful, without exception.
If possible, both of us would go back to France tomorrow.

Add a comment
©2014-2022 Simon Thomson All rights reserved
#003333;font-size:80%;color:#00cccc;">

Share