Home
Live Counters
0,000,000
Total Page Views
000,000
Page views
this month
© 2014-2022 Simon Thomson
Over the past
7.64
years that's
398.57
weeks or
2790
nights
we have slept in Peggy the caravan and, on just 2 nights, in friends houses.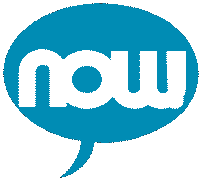 France 2012 - Surprise

View Gallery

(

Added 16th April 2013

)

Description:

So, yes we didn`t go home!

Info: There are 3 diary entries to choose from.

View by Date

or Latest First

Diary:

Sunday 26th August 2012

View the Photo Gallery

With sore heads and a bacon buttie to calm the system, we went down to Julia's parents house to say our farewells.

With Andy and Rhia to drop off in Guildford, and Claire to take home to Poole, we finally set off at 11:45hrs for a 7.5 hour drive home. Oh yes, I also did a quick breathalyzer test and it showed low (less that 1% alcohol!)

And that, so the rumour goes, is the end of the tour. I hope you enjoyed the blog.

I forgot to mention earlier, but Gordon's birthday present joined in with the surprise by interacting with, not only the wireless doorbell, but also the wireless heating system controls! This will no doubt cause a few headaches in the sorting out

Add a comment
Saturday 25th August 2012
View the Photo Gallery
A solid nights sleep in the caravan, on the concrete drive of Julia's brother and wife house, Jim and Nicola, we awoke early and, after bacon sandwiches and a dousing of tea, we set off to confirm that the surprise arrival yesterday, wasn't just a dream to Julia's dad and to surprise Lynne and David (Julia's Aunt and Uncle) who were visiting for a cuppa. What a picture it was, on their faces, as we appeared in the dining room window.
After a break to drink tea and catch up, Claire and I set off to Tesco... after first returning to the caravan to get my wallet, to buy baguettes, fuel for the car and other such requirements. Then to return, via a scenic route... OK I lost my way... to the party and a family photo.
Cars were then returned to their respective houses, and caravans, so that wine could flow freely and at about 14:00hrs., the party began.
Time becomes somewhat blurred, however the present was given, instructions read, re-read and contemplated. Then the wireless speakers were installed allowing Gordon to listen to the TV along with Marlene rather than dozing in time with the adverts or looking at the little damp patch above the patio doors that needs decorating!
BBQ, wine, chicken legs, wine, burgers, wine, chops, wine then taxi and at 23:30hrs we were on our way back to our respective sleeping places, with an evening well spent and a Pineau to send us to sleep.

Add a comment
Friday 24th August 2012
View the Photo Gallery
So yes, We didn't go home!
Julia's dad has his 80th Birthday on the 28th August, and Jill (Julia's sister, from France) and son Robert (from Southampton), Claire (our daughter, from Poole), Andy (our son) and Rhia (our sons partner, both from Guildford), Martin (Julia's brother) and his new fiancée Lesley, Jim and his wife Nicola all arrived, unannounced, on their doorstep at 20:00hrs for a surprise get together, hence the lack of information over the past couple of days!
The questions asked included: do we surprise Gordon with Party Poppers or with less of a dramatic entrance. Who goes in first. has any one bought any wine and other such important questions.
The surprise was absolute, and well received, then the wine flowed freely and plans were made for the party tomorrow.
Add a comment
©2014-2022 Simon Thomson All rights reserved
#003333;font-size:80%;color:#00cccc;">

Share