Home
Live Counters
0,000,000
Total Page Views
000,000
Page views
this month
© 2014-2022 Simon Thomson
Over the past
7.64
years that's
398.57
weeks or
2790
nights
we have slept in Peggy the caravan and, on just 2 nights, in friends houses.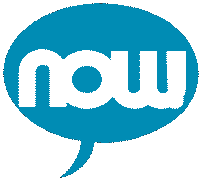 France 2012 - Neufchatel-en-Bray

View Gallery

(

Added 16th April 2013

)

Description:

8th French Campsite of the holiday - A regular stop on the way home.

Info: There are 2 diary entries to choose from.

View by Date

or Latest First

Diary:

Wednesday 22nd August 2012

View the Photo Gallery

The plan for today was to get our feet salty in the sea off Northern France, well part of the plan. The other part was to see a few places which I visited with Clive (Uncle) 30 years ago when we sailed from Guernsey up to Tees Rowing Club in a 17 foot open dinghy!

When we passed over the Pont de Normandie yesterday, I recounted the 'stringing up' of the afore mentioned boat when the tide went out, so today we travelled down to a view point on the northern bank of the Seine near Quillebeuf which brought to mind... but that's another story! We arrived at where the view point was shown on the detailed map of France we have, to find... trees, no entry signs and one way streets, and after a few choice words, we set our course North North East, destination Etratat and the Arch of Etratat which had posed no obstacle 30 years earlier... yet another story!!! Well, when we finally got there, a nightmare ensued, unaware at the popularity of the bay and view of the natural arches of the headland, we ploughed our way in to, what can only be described as Campervan Heaven, they were everywhere, in fact one side of the town was completely given over to them, while the other side was full of 'Tourists' - I would like to point out at this point, that we are not tourists and had a legitimate reason for being there!!!
When we finally reached an area near the sea front with a speed limit of 15km/h we found No Entry signs. In disgust, we set forth to Fécamp (another story!) on the way there we ended up in a town called Yport where we found a parking space, by chance, within a few metres of the sea front, an ice cream kiosk and a walk along a pebble beach. We walked down a rubber walkway to the high tide line. Julia, sensible as always, stayed there, I blundered on, took of my sandals and waded in to the sea... Why when you are young doesn't walking on pebbles hurt so much? The sea was warm and Julia had tears pouring down her cheeks from laughter, as I hobbled back to my discarded footwear, never again on a pebble beach!!!
As we approached the car, 3 vehicles started jostling for a place, so we took our time and left them to fight it out, swords at dawn and all that! From there, we wiggled our way through the beautifully green countryside to Fécamp, which has changed considerably from 30 years ago. The port, much busier than I remember it, has a marina and loads of expensive yachts. The churches there were ornate, as if fighting to be more noticeable than the other as they faced each other out, either side of the harbour.
Time, the eternal enemy, then took charge and set us on a course back home. We must have past thousands of acres of bales of straw waiting to be collected in before the rain due at the weekend. It is no wonder that the North of France is known as the "Bread Basket". As well as the convoys of tractors taking the bales back to storage, coming the other way, convoys of lorries were taking the grain to the local co-operative.
On arrival at Neufchatel-en-Bray we fuelled up, collected the computer and shopping list and went to McDonalds to try to sort out a problem we had with the website. A couple of coffees later and a few cross words, the website is working... why do the French have to put an â in the middle of châtel?
A trip round E. Leclerc followed by a few beers saw us ready for a meal in the campsite restaurant as it is our last night in France.
Early rise tomorrow as we have a 3 hour trip and need to be in Dunkirk by 13:00hrs at the latest. Tomorrow's blog will be from the UK, if there is WiFi available...

Add a comment
Tuesday 21st August 2012
View the Photo Gallery
We got up to early and the bread shop wasn't open so footled around until 09:00hrs packing bits and bobs and getting ready to go. We were ready to go by 10:15hrs and went up to pay... what a surprise, it worked out at €9.215 per night with 16 Amp electricity, a bargain.
Just off to get a pizza in town, will update more later as well as letting you know about Bernard, the SatNav's new persona...
OK, here we go, first the journey. A four hour trip littered with strange French people doing strange French things. First thing was a cattle lorry which acted as though it knew that the driver didn't know how to control it! At every corner it leapt at the ditch giving its occupants a ride to remember and the following car a face full of dust.
The second thing was the Tractors and Trailers, which appeared as soon as the Romans lost track of where they were going and the roads went wriggly. Mile upon kilometre of hay storm, at speeds ranging from a maximum of 25km/h down to near stationary, through the many narrow streeted towns and villages on the way. For an added excitement, a car driven by someone so small I guessed they used a periscope to see where they were going, weaved back and forth across the road behind the trailers stopping anyone from overtaking on the limited number of passing places... We turned off!
The Pont de Normandie was a high point, with Julia cursing the iPhone as she tried for the perfect shot, here are some of them.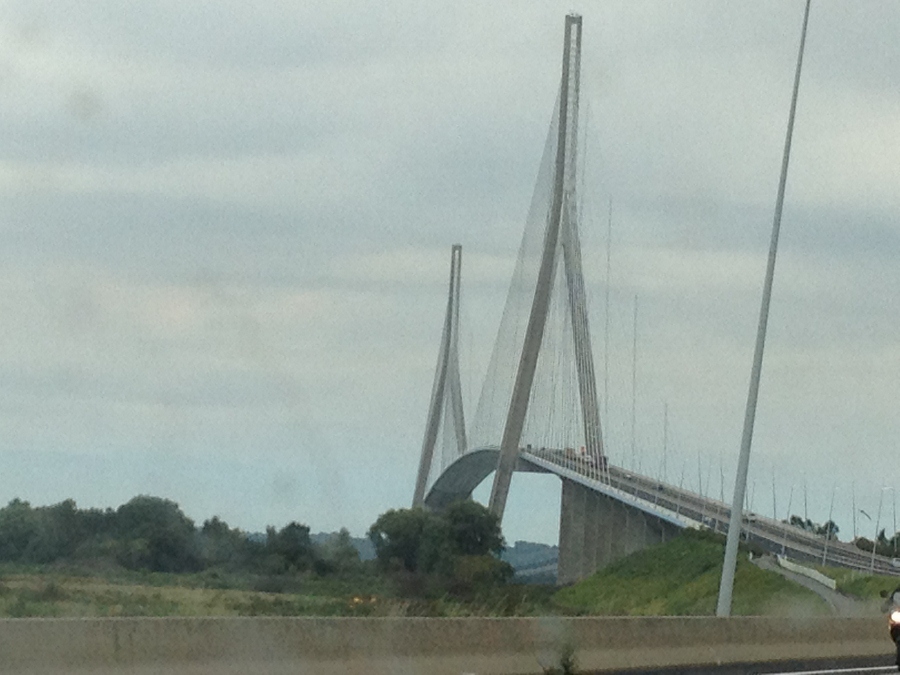 We arrived at the campsite as planned at about 15:30hrs and after paying Mr Ancelot his fees we set the caravan up on the most enormous pitch we have ever been on. The site is full but as it is used as a transit site, most will be gone first thing in the morning. The people here are a very mixed bunch. There is a man walking his cat using a piece of string as a lead, I can't wait for it to chase a bird up a tree! A home made camper van with a man, several children and at least two women are set up opposite us and a British man who has been touring Europe by himself since April with just a sausage dog for company!
So, as I mentioned earlier, we went to town and to Bip Bip Pizza to get our tea, an establishment we visited last year. They did us proud, with a Tuna pizza for Julia, with the Tuna freshly purchased from the shop across the busy main street, and a Mexican for me.
I also said that I'd tell you about Bernard, the SatNav's new persona. We had problems with the beast earlier in the tour and ended up having to format the device. Unfortunately, the voices supplied when reinstalled, were an insult to human kind. I downloaded a French man, Bernard, and changed the language to French, so now we have the perfect French companion.

Add a comment
©2014-2022 Simon Thomson All rights reserved
#003333;font-size:80%;color:#00cccc;">

Share