Home
Live Counters
0,000,000
Total Page Views
000,000
Page views
this month
© 2014-2022 Simon Thomson
Over the past
7.65
years that's
399.00
weeks or
2793
nights
we have slept in Peggy the caravan and, on just 2 nights, in friends houses.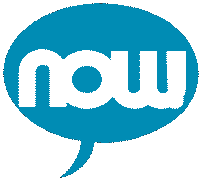 2016 june - into the vandee

(

Added 12th June 2016

)

Description:

Info: There are 1 diary entries to choose from.

View by Date

or Latest First

Diary:

Air Con and waiting - 09/06/2016

View Photo Gallery for 09/06/2016

With yesterday being so very hot and the car's air-con not working at all, we decided to ring the Mercedes-Benz breakdown service and see what they could suggest.

At 15:00hrs we were sitting in the air conditioned office in a garage in La Roche sur Yon, about north of here. The car was fixed in an hour and returned to us washed and cool

a big thumbs up to Mercedes for not charging us.
Add a comment
©2014-2022 Simon Thomson All rights reserved
#003333;font-size:80%;color:#00cccc;">

Share