Home
Live Counters
0,000,000
Total Page Views
000,000
Page views
this month
© 2014-2022 Simon Thomson
Over the past
7.65
years that's
399.00
weeks or
2793
nights
we have slept in Peggy the caravan and, on just 2 nights, in friends houses.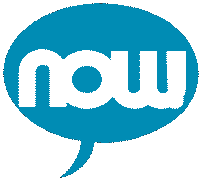 2016 February - Portugal - camping Alentejo

View Gallery

(

Added 15th February 2016

)

Description:

Another small campsite, central to historic sites

Info: There are 3 diary entries to choose from.

View by Date

or Latest First

Diary:

Camping Alentejo - 16-19/2/2016

View the Photo Gallery

Well. you know how it is when you find somewhere you like... we have decided to spend a few dry days here after a week of rain, hail and gales!

Last night, a crowd of us went up to the local village for an evening out for Valentines Night.

Seven like minded Dutch and English friends stuffed ourseves with Chicken Soup to start with, followed by Cod in rice and vegetables with salad, then we had a beautiful sweet Lamb dish, followed by local black pig in a Pork dish washed down with a litre of red wine and a bottle of white wine. Next we had a sweet culminating in coffee. 7 people, €88.80 unbelievable!

The decision was made this morning to stay until Thursday due to flooding and storm damage where we are aiming for...

Add a comment

Camping Alentejo - 12 - 16/02/2016

View the Photo Gallery

Well with the weather set in for another couple of days of rain, there is no point in moving on just yet so, we have decided to stay here until Tuesday (16th). Another contributing factor is with wind speeds forecast at over per hour prudence says stay put.

Yesterday was chaos on the campsite when a convoy of 11 Dutch vehicles turned up, most caravans but with a couple of motor homes amongst their ranks. Once they had untangled the mess they got themselves in to on arrival, they congregated for a song and a cheer, but not before nearly taking the front off our caravan whilst turning in the narrowest part of the site! Lack of awareness of personal space also seems to be a common problem with the group! Peering through open doorways to other campers living space and don't get me on to the barking dog (grrrr!).

Anyway it's now 10:00hrs and they have all gone on to annoy other people, leaving us to the peace and quiet and the drip, drip, dripping of the rain on the roof of the caravan and the louder splotting of the drips from the Cork Oak next door

Add a comment
Camping Alentejo - 2/2/2016 - 11/2/2016
View Photo Gallery for 2/2/2016
Another small campsite in the middle of Portugal, near a town called Evoramonte. The campsite is situated on the edge of a main road, which in my opinion, didn't disturb us too much.The campsite is about from the Spanish border, so after a walk on the first day, we drove over to visit Merida, a City with fantastic Roman ruins.
Other places visited over the 9 days we were here included the local town, Evoramonte, The local city away Evora and loads of Roman ruins.
The Aqueduct at Merida
Amphitheatre, Merida
Roman Ruins, Merida
Roman Theatre, Merida
Evoramonte Castle
Evoramonte Castle
The Ossuary in Evora
Main Alter in the Igreja e Convento de Sao Francisco, Merida
Diana's Temple in Evora
Add a comment
©2014-2022 Simon Thomson All rights reserved
#003333;font-size:80%;color:#00cccc;">

Share