Home
Live Counters
0,000,000
Total Page Views
000,000
Page views
this month
© 2014-2022 Simon Thomson
Over the past
7.65
years that's
399.00
weeks or
2793
nights
we have slept in Peggy the caravan and, on just 2 nights, in friends houses.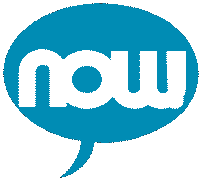 2016 April - Salamanca, Spain

View Gallery

(

Added 15th April 2016

)

Description:

Heading north through Spain, first stop Camping Don Quijote

Info: There are 3 diary entries to choose from.

View by Date

or Latest First

Diary:

Salamanca Cathedral - 14/04/2016

View Photo Gallery for 14/04/2016

The task for today is to visit Salamanca Cathedral, which we visited the year before last, to find three things we missed.

Firstly, two of the things we missed were on the renovated architrave around the main front door of the cathedral, where the stone masons doing the work got permission to add two new engravings to replace the most worn out parts. Number one from our list was the spaceman.
The second item on the list, quite close to the astronaut was a griffin eating an ice-cream.
The last item I was looking for was a skeleton which was inside the newer part of the cathedral.

Add a comment

Camping Don Quijote - 13/04/2016

View Photo Gallery for 13/04/2016

Woke up at 05:00hrs with a streaming cold. A sunny but cool day with temperatures reaching 15°C by 15:00hrs. After washing some clothes and keeping warm in the caravan for a lot of the day, we went out for quick walk along the river bank to blow the cobwebs away, before testing the wine again

Add a comment
Camping Don Quijote - 12/04/2016
View Photo Gallery for 12/04/2016
After a pleasant drive, and Portuguese tolls adding up to around €15, we arrived at a friendly little campsite in Salamanca, Camping Don Quijote. After signing in we set up the caravan and headed off to do some shopping and fill the car with diesel. Diesel was an amazing 82.9cents a litre (That's just 65.76p per litre!!!)We returned to the campsite feeling slightly richer £43 for 53 litres! Time for a wine.
Add a comment
©2014-2022 Simon Thomson All rights reserved
#003333;font-size:80%;color:#00cccc;">

Share