Home
Live Counters
0,000,000
Total Page Views
000,000
Page views
this month
© 2014-2022 Simon Thomson
Over the past
7.65
years that's
399.00
weeks or
2793
nights
we have slept in Peggy the caravan and, on just 2 nights, in friends houses.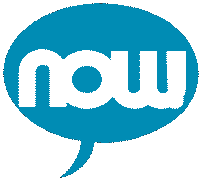 2016 April - Quinta Chave Grande

View Gallery

(

Added 13th April 2016

)

Description:

Camping Quinta Chave Grande another breath of fresh air

Info: There are 3 diary entries to choose from.

View by Date

or Latest First

Diary:

Wet Day 2 - 10/04/2016

View Photo Gallery for 10/04/2016

It hailed most of last night and when we woke up the Outside temperature was only 4.2°C. As the hail turned readily to snow the temperature dropped to 3.8°C and by 13:10hrs, it had struggled up to 4.2°C.

We stayed in and visited the bar, as usual at 5pm for a glass or two of the Douro wine they sold for €1 per glass

Add a comment

Wet Day 1 - 09/04/2016

View Photo Gallery for 09/04/2016

Camping Quinta Chave Grande - We awoke to thick mist and with a temperature of only 6°C. Somehow we managed not to get dressed until 12:30hrs. when the toilet became too full to be useful! We sorted out the toilet and water then set off in the car to find some cheap fuel.

€1.07 a litre after a drive to Viseu seems OK to me, especially as it got us out of the caravan for a couple of hours.

No internet here except for in the bar, so photographs will be few and far between for a few days.

Add a comment
Epic Trip - 08/04/2016
View Photo Gallery for 08/04/2016
The aim was to arrive at Campismo Arco Unipessoal at around 13:30hrs. By 13:30hrs we were within 200 metres of the campsite entrance, which was hidden down a side street, too narrow to drive down, let alone tow a caravan through. With no signage and the only instructions being to ring them up and they'll lead us in.

'Sod this for a game of soldiers, lets go on to another site!'

The Sat-Nav was reset to Camping Quinta Chave Grande, a mere 3½ hours further on. What we didn't realise was that the remainder of the voyage would be up and down the windy, badly maintained roads of the Douro Valley. Fantastic views and spectacular picture postcard vistas of grape vines and olive trees hanging on to the steep sides of the deep valleys. The last to the campsite took us down a side road between a church and a stone wall that only afforded a couple of inches on either side... we missed! The road from here on in was rough, to say the least and next time we would follow the directions in the ACSI guide!

We are so glad we did today's trip on a sunny day, however on on our arrival at Camping Quinta Chave Grande, we found that everything had left the security of their cupboards and had spread themselves around the caravan! Only two broken glasses, so no real harm done.
Add a comment
©2014-2022 Simon Thomson All rights reserved
#003333;font-size:80%;color:#00cccc;">

Share