Home
Live Counters
0,000,000
Total Page Views
000,000
Page views
this month
© 2014-2022 Simon Thomson
Over the past
7.74
years that's
403.71
weeks or
2826
nights
we have slept in Peggy the caravan and, on just 2 nights, in friends houses.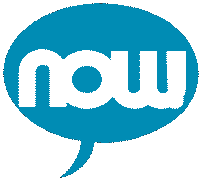 2015 December - Pinar San Jose

View Gallery

(

Added 20th January 2016

)

Description:

A Christmas Holiday

Info: There are 2 diary entries to choose from.

View by Date

or Latest First

Diary:

Pinar San José

View the Photo Gallery

Tomorrow we move on, in to Portugal and once again back to Turiscampo.

We have enjoyed our stay here in Pinar San José and have felt most welcome by the people we met last year and by the many new friends we have made this year. We will return again in the future as we think that the atmosphere here is fantastic.

Christmas and New Year is normally a time for family and friends to get together and we have been made to feel at home.

Add a comment

Pinar San José - 18/12/2015

View Photo Gallery for 18/12/2015

We have arrived at our Christmas resting place for this year.

Sorry folks, The internet here last year was reasonably fast, this year, with hardly anyone here, the internet is not fast enough to upload photographs, it has taken me 4 days to upload this one! I will complain and see if I can get something on here before Christmas

After talking to reception, where they told me that the Internet has been limited. This means that you'll have to visit Facebook to see any photographs. Not very happy about this, but it's their rules. It's a shame but will reflect this in the Campsite review.
Merry Christmas everyone
Add a comment
©2014-2022 Simon Thomson All rights reserved
#003333;font-size:80%;color:#00cccc;">

Share