Home
Live Counters
0,000,000
Total Page Views
000,000
Page views
this month
© 2014-2022 Simon Thomson
Over the past
7.64
years that's
398.57
weeks or
2790
nights
we have slept in Peggy the caravan and, on just 2 nights, in friends houses.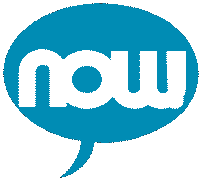 2015 April - Picos de Europa

View Gallery

(

Added 30th April 2015

)

Description:

Spectaular mountain views

Info: There are 2 diary entries to choose from.

View by Date

or Latest First

Diary:

Fuente Dé 30/04/2015

View the Photo Gallery

What a wonderful day

A drive up the valley crossing and re-crossing the Rio Diva, before taking the cable car (Not something Julia would recommend) up the Fuente Dé
The cable car takes you up above 6,000 feet to the snow fields, Golden Eagles Choughs and Chamois.
Add a comment
Isla Picos de Europa - 29/04/2015
View Photo Gallery for 29/04/2015
Another gem of a campsite, Isla Picos de Europa up in the mountains of Northern Spain.

The drive here from the North coast, was unbelievable. The gorge we drove up went on for about 20km. Hope to get some photographs before we leave.

The campsite itself is tidy, only €14 per night (about £10) and has friendly, helpful staff. The sanitary facilities are in good repair and all pitches are grass.

Things to do and see near by include numerous marked walks some of which we will attempt over the next couple of days.
Add a comment
©2014-2022 Simon Thomson All rights reserved
#003333;font-size:80%;color:#00cccc;">

Share