Home
Live Counters
0,000,000
Total Page Views
000,000
Page views
this month
© 2014-2022 Simon Thomson
Over the past
7.64
years that's
398.57
weeks or
2790
nights
we have slept in Peggy the caravan and, on just 2 nights, in friends houses.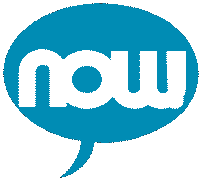 10 Films Simon Loves Best
A list of 10 films that Simon likes more than Sherbet
1). The Boat That Rocked - 2006

A band of rogue DJs that captivated Britain, playing the music that defined a generation and standing up to a government that wanted classical music, and nothing else, on the airwaves...
2). Keeping Mum - 2005

A pastor preoccupied with writing the perfect sermon fails to realize that his wife is having an affair and his children are up to no good....
3). Chocolat - 2000

A woman and her daughter open a chocolate shop in a small French village that shakes up the rigid morality of the community....
4). Saving Grace - 2000

A small-town English widow, facing financial troubles after her husband's suicide, turns to agriculture of an illegal kind...
5). About Time - 2013

Only the males of the family can go back in time, but there will be consequences...
6). Gran Torino - 2008

Disgruntled Korean War veteran Walt Kowalski sets out to reform his neighbor, a Hmong teenager who tried to steal Kowalski's prized possession: a 1972 Gran Torino...
7). Hot Fuzz - 2007

Exceptional London cop Nicholas Angel is involuntarily transferred to a quaint English village and paired with a witless new partner. While on the beat, Nicholas suspects a sinister conspiracy is afoot with the residents...
8). Dogma - 1999

An abortion clinic worker with a special heritage is called upon to save the existence of humanity from being negated by two renegade angels trying to exploit a loop-hole and reenter Heaven...
9). Moulin Rouge! - 2001

A poet falls for a beautiful courtesan whom a jealous duke covets....
10). Mrs Henderson Presents - 2005

Laura Henderson buys an old London theater and opens it up as the Windmill, a performance hall which goes down in history for, among other things, its all-nude revues...
©2014-2022 Simon Thomson All rights reserved
#003333;font-size:80%;color:#00cccc;">

Share